VIP-Copenhagen's philosophy is simple: we do anything and everything it takes to ensure that our clients receive the best possible service. Each one of our clients is a VIP and will be treated as such. At us, best-in-class service is not only our passion, it is our standard.
A warm welcome and excellent personal service, gives reduced stress and peace of mind with our client, therefore they are inarguably valuable and our mission in our daily work.
We always strive go the extra mile for our client, that is what distinguishes VIP-Copenhagen Concierge.
When it comes to one-of-a- kind lifestyle management, personal services, travel, entertainment and transportation, we provide services and satisfaction that is second to none.
VIP-Copenhagen is true to the noble concierge values, focusing on privacy and perfection.
There are many reasons why you should book and arrange stay and tours with us. Our local experience, knowledge, best partner network and a unique personalized service means you will find the right service at the best quality and price.
WHY US
DENMARK'S LEADING AGENCY SINCE 2003
We have since 2003 been involved in the planning and executing exclusive personal services in most of the world with Copenhagen as our base. This has given us a chance to work with both celebrities and individuals who want to travel and live life to the fullest on first class.
We offer the highest level of personal service, travel, entertainment and transportation services for management executives, celebrities, professional athletes and other luxury travelers.
In many ways, we are the ultimate little "black book", and with us your desires are endless – consider us your "Genie in a bottle".
We can provide access to the biggest events, organize "what you thought you would never experience", We can organize luxury residences, private jet or yacht, bodyguards/security anywhere with Copenhagen and Scandinavia as our specialty.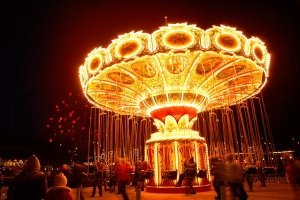 BOOK AN ONLINE MEETING
Planning Something Bigger?
Or Looking For Something Unique?
Book an Online Meeting with us and Lets Get Started!